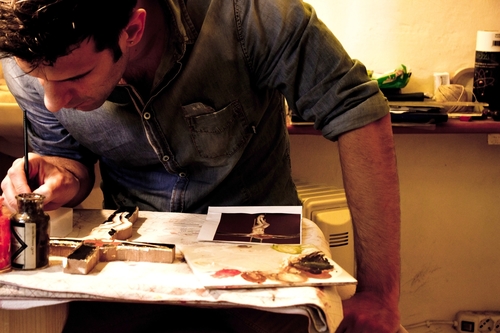 Meet Marco – Resident Artist
Medieval Painting
Immerse yourself in the life of a 14th century Sienese art studio. Under the guidance of a resident artist, you will learn about the techniques and tools used in medieval times to create your own painting, working with materials like gypsum, rabbit glue, clay from Armenia, pure gold, and egg tempera. Language: Italian, English.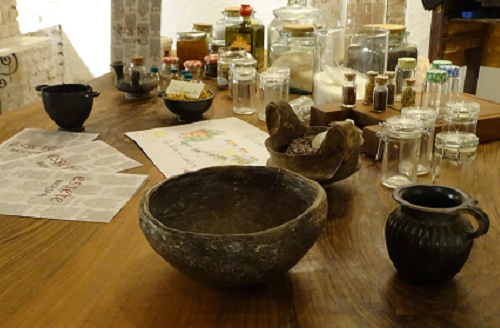 Meet Chiara – Italian teacher
Italian & ancient Etruscan scents
 Tuscany  was home for one of the most fascinating population: the Etruscans, renowned for their knowledge of herbs, plants and oils properties for health as well as beauty. Inspired by  Etruscan wisdom, we have created a special lesson with a practical laboratory in the footsteps of the Etruscans to bring back to life ancient recipes and protect our local heritage.  Learn about the Etruscans, new vocabulary and how to make your own body treats while practicing the language.  Leave with  an Italian lesson and products entirely made by yourself. Language: Italian, English.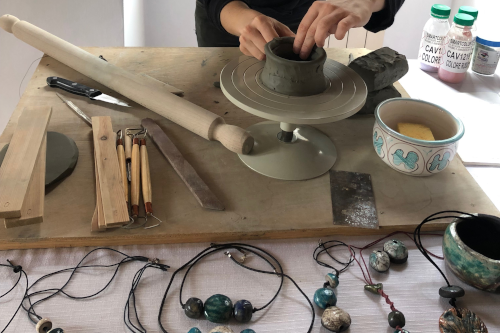 Meet Valentina – Resident ceramistt
Ceramic jewellery making
Explore creative hand-building ceramic techniques. With the help of a local ceramist, you will learn about her artisan method and how to approach jewelry making. You will be albe to develop your very own style, and create original clay jewels starting from a blueprint.
Language: Italian, English.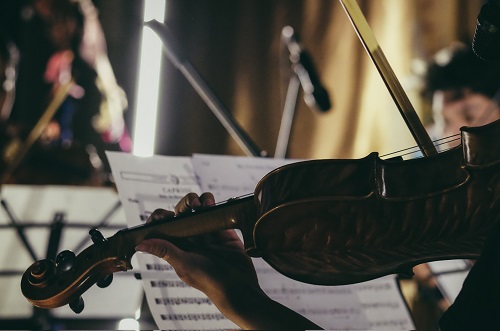 Meet Francesca – Resident artist
Opera Lirica
This activity focuses on one of Italy's best-loved art forms, the Opera. Guided by our teachers and artists, participants will get a taste of the history of opera singing, learn the basics and some of the secrets of the Italian technique through practical exercises, explore the musicality of the language and learn some of the most frequently used poetic forms in music. Finally, they will be able to experience the creation of an opera scene. Language: Italian, English. On request, upon availability, French and German.