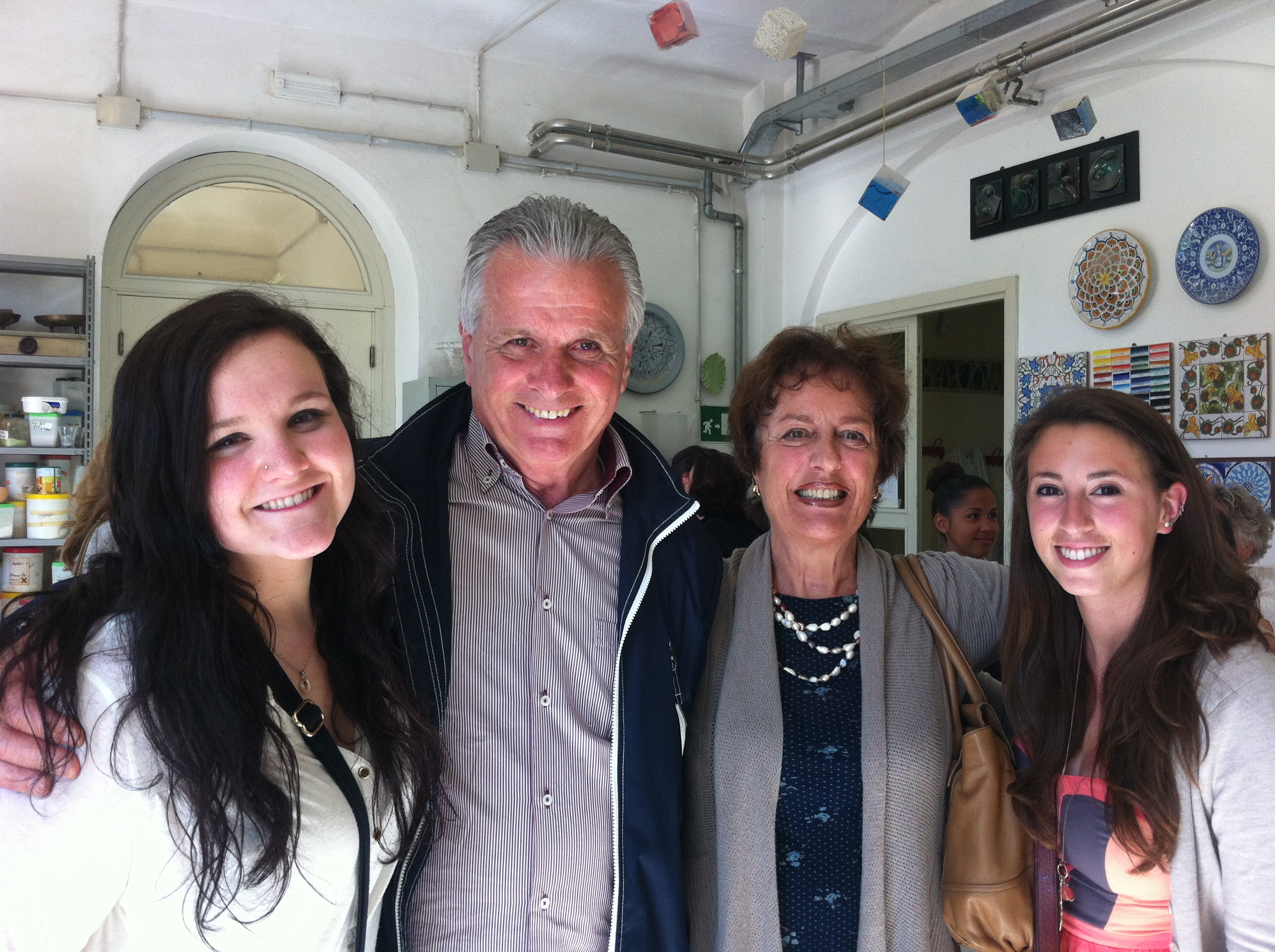 Being "adopted" by and living with an Italian host family is the best way for students to experience Italian culture "from the inside." Through the warm and caring hospitality that they have provided to our students in the past, the host families we work with have earned our trust and esteem.
Great care and attention is devoted to both the selection of the families and the process of matching them with our students. For the selection process, we follow a simple but effective procedure. Because Siena is a comparatively small city, it is possible to carefully screen potential host families through personal (direct or indirect) acquaintance. Host families are thoroughly interviewed and, once chosen, are closely monitored throughout the first semesters. Open mindedness, reliability, good naturedness, and the capability to offer a home away from home are among the qualities we look for in our selection.
The pairing of the students with the families is the result of a careful analysis of the housing questionnaire that students are required to fill out and include with their application to the program, and which enables us to match the students' specific requirements with the characteristics of the host families.
What students should expect from host families
Meals (in accordance with any dietary restrictions and allergies) – Continental breakfasts/Packed lunches (include 1 large or 2 small sandwiches, 1 piece of fruit, and 1 drink)/Dinners with family
Laundry – An average of two loads of laundry per week (one for light and one for dark colors)
Household linens – Bed linens (changed at least every seven days)/Bath towels (changed at least every five days)
Room cleaning – Daily cleaning of the bedroom
WiFi – Free Wifi connection in the home